Speaker's Request Information
Paula L. Smith, CSM, MCT, MCP, MCTIP, MCTS, MOS Master and MOS Expert
Paula will enlighten your next  conference, seminar, workshop or power session with passion for information technology and entrepreneurship. Her dynamic communication and witty style makes her a unique presenter or lecturer on a host of topics on the leading edge of technology and entrepreneurship in the 21st century.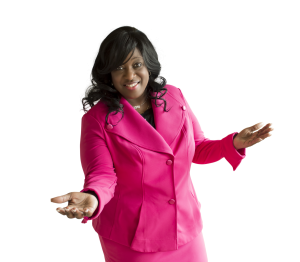 Paula is a native of Houston and currently lives in North Dallas. She is an Ordained Minister, worked in the information technology industry for over 28 years and has over 12 years instructional training and curriculum design. She holds a Bachelor of Arts from University of North Texas and a Master of Arts from Trinity College of the Bible and Theological Seminary. Paula has many certifications of the Microsoft Technologies and Office Products. She continually pours her passion to help others and is gifted to mentor and guide other trainers in soft skills.
She is the CEO of several companies, authored several books and founder of the Easy Steps Learning Series. Paula consults and manages large multi-million dollar projects for fortune 500 corporations and she teaches instructor-led, virtual and tutoring sessions regarding the Microsoft Office family. She has align her technology passion with the STEM Initiative to encourage the younger generation and others to get certified and obtain a STEM certification and degree.
Paula is not new to presenting and speaking in front of various churches, non-profit, educational institutions and corporate audiences. She has been featured on the
Sherry Bronson Television Show
and Easy Steps regionally TV commercials. Her integrity and straight talk experiences have captivated many audiences. Paula's raw language makes her lecturing powerful and real. She is authentically, Paula.