Learning Center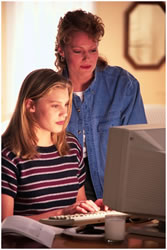 This learning center is in development due to the ever-changing workforce and digital world we live. It is designed to help individuals, organizations and companies to increase leverage in existing skills while saving training cost.
The global economy and marketplace are changing drastically due to high-technology innovations. We must continue to learn and grow to expand our horizons!
Easy Steps is committed to delivering interactive e-learning training courses where you can experience student-centered learning in a collaborative virtual environment.
Easy Steps offers boot camp, web development, and professional courses.